How do I rent IPv4 through a marketplace?
Since 2020, I've been working on InterLIR, the project to help the community obtain limited IPv4 resources at a reasonable cost.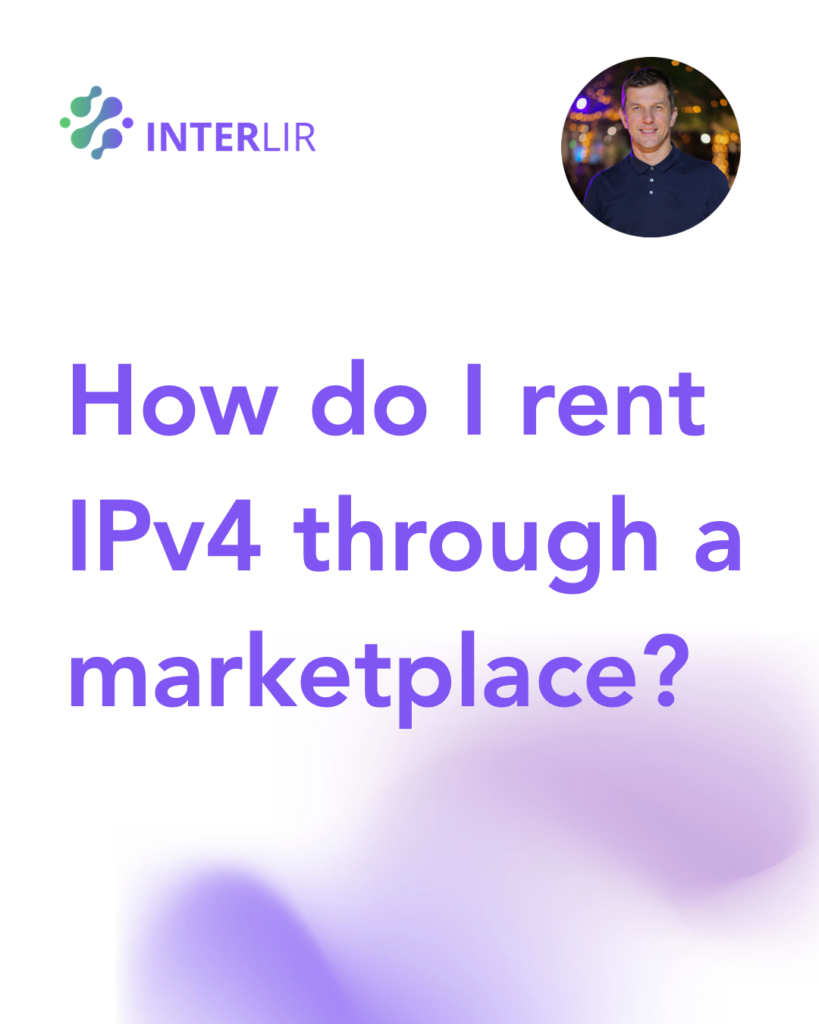 Here's my take on the IPv4 rental process with marketplaces.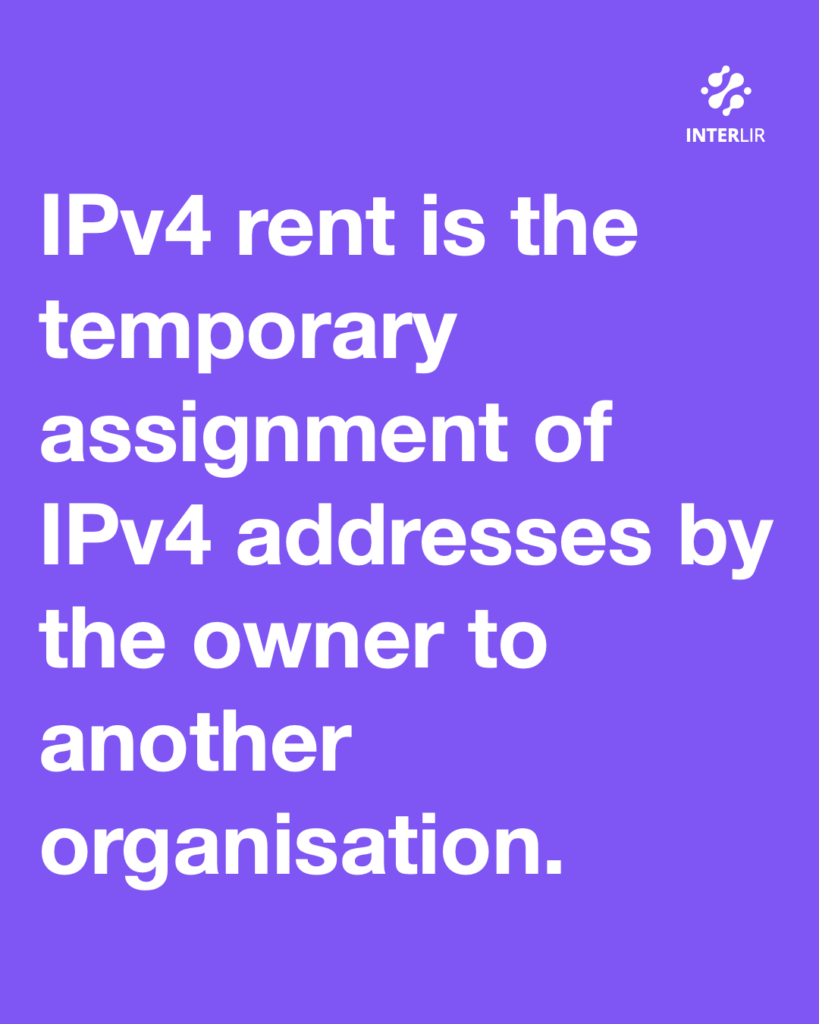 To rent an IPv4 network from a marketplace, you will need to follow these steps: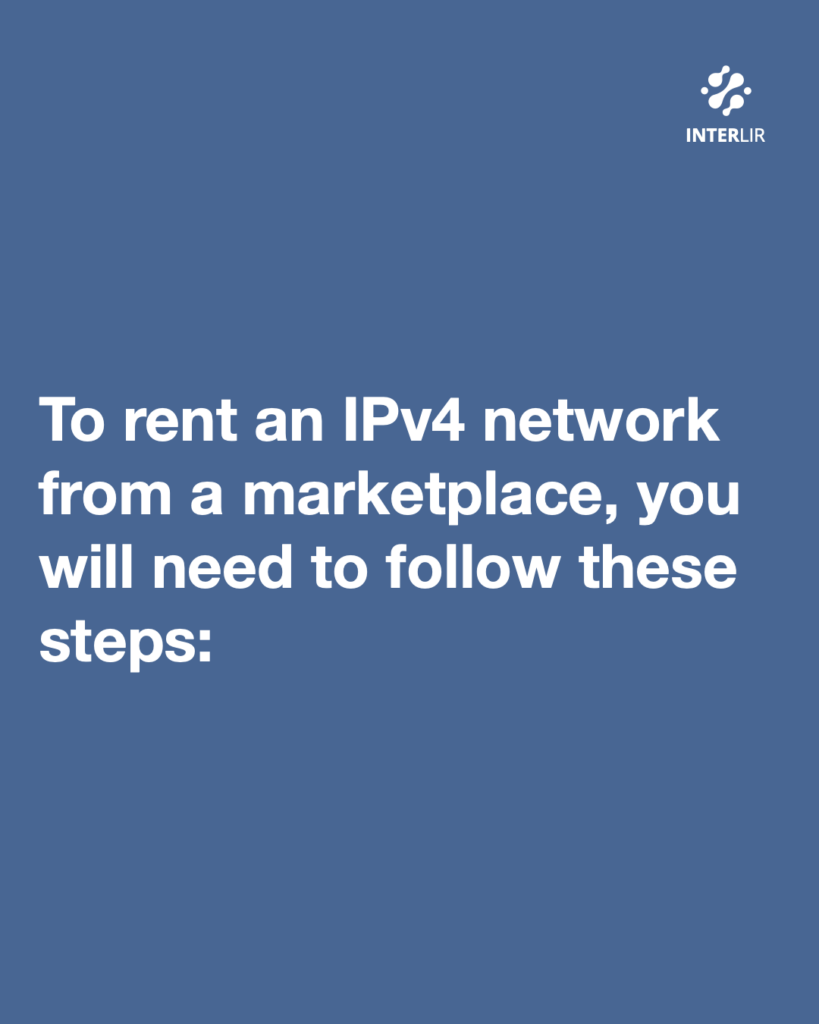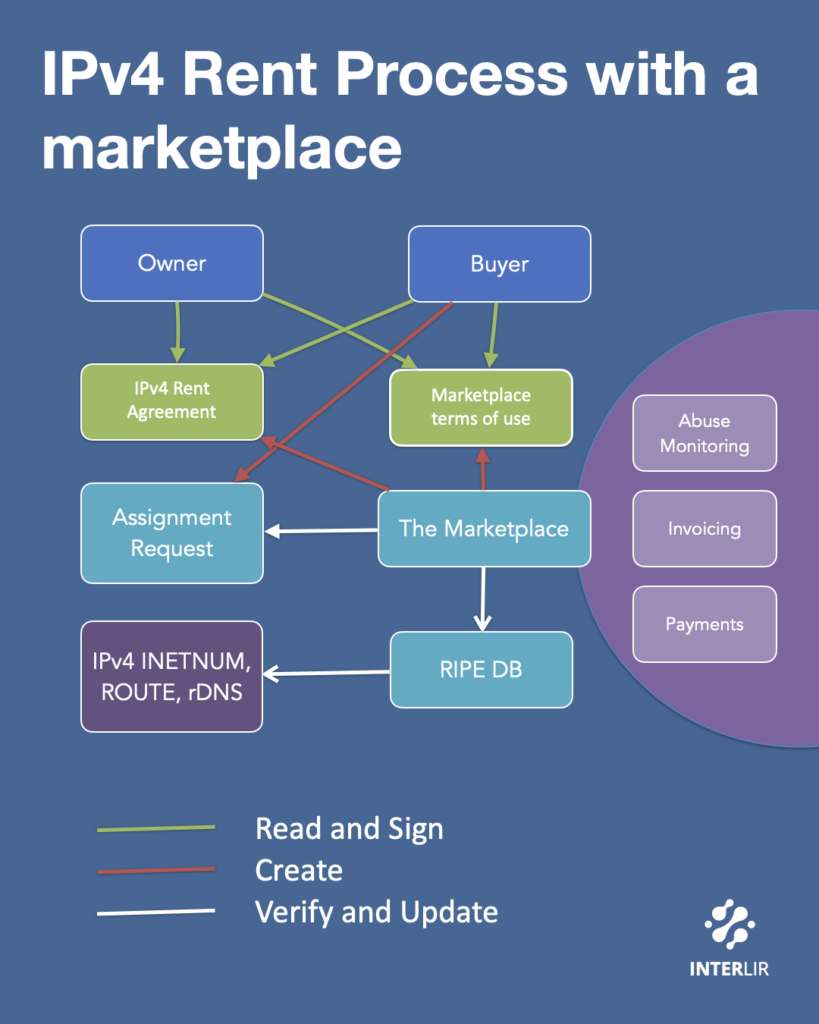 1. Find a reputable marketplace
IPv4 rent is the temporary assignment of IPv4 addresses by the owner to another organisation.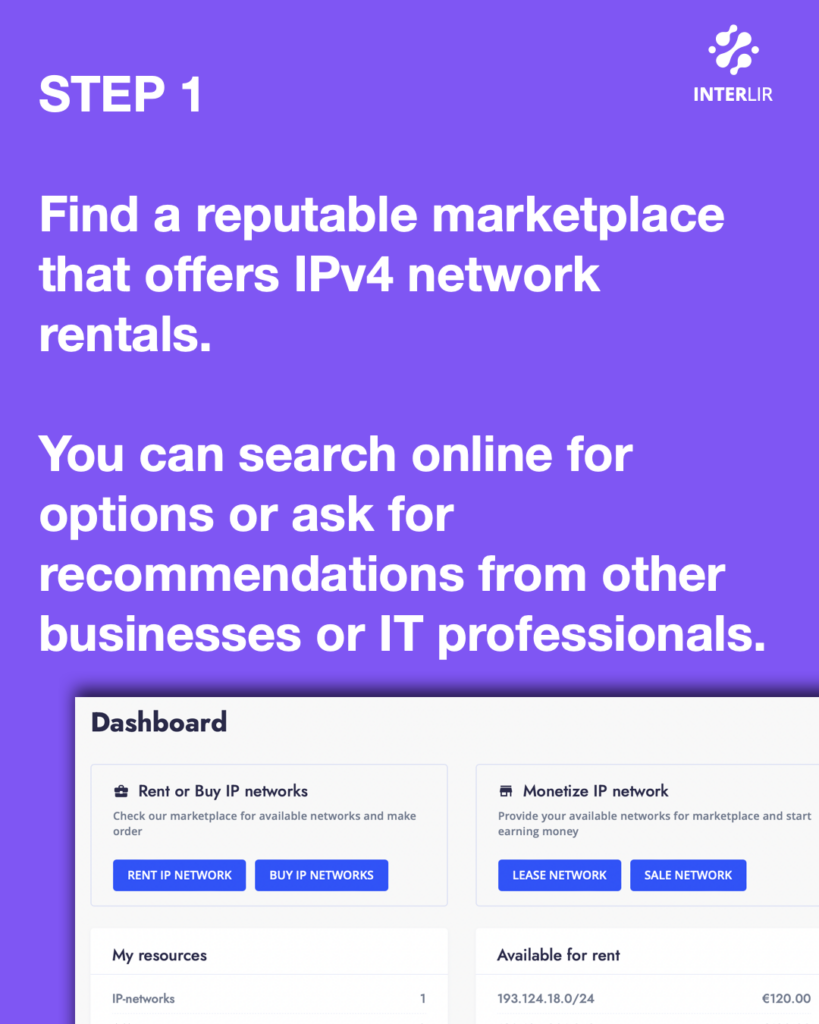 2. Browse the marketplace's listings to find an IPv4 network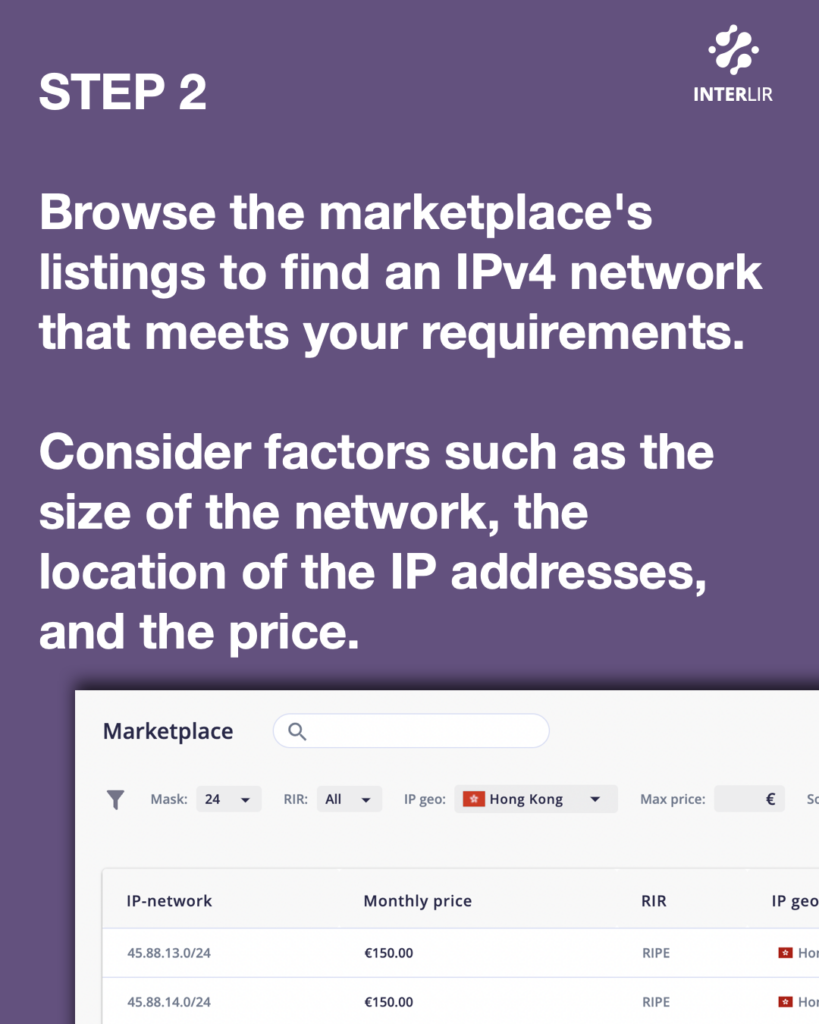 3. Contact the seller to verify the availability of the IPv4 network and to negotiate the terms of the rental.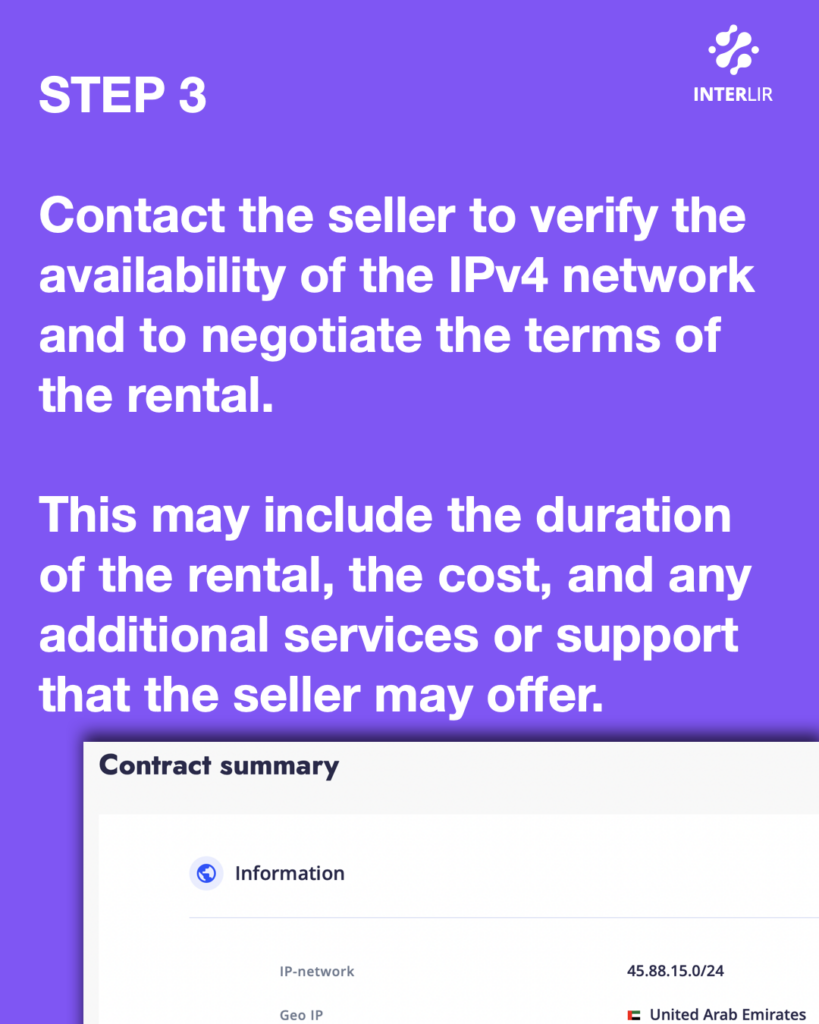 4. Once you have reached an agreement with the seller, you will need to provide them with the necessary information and documentation to complete the rental.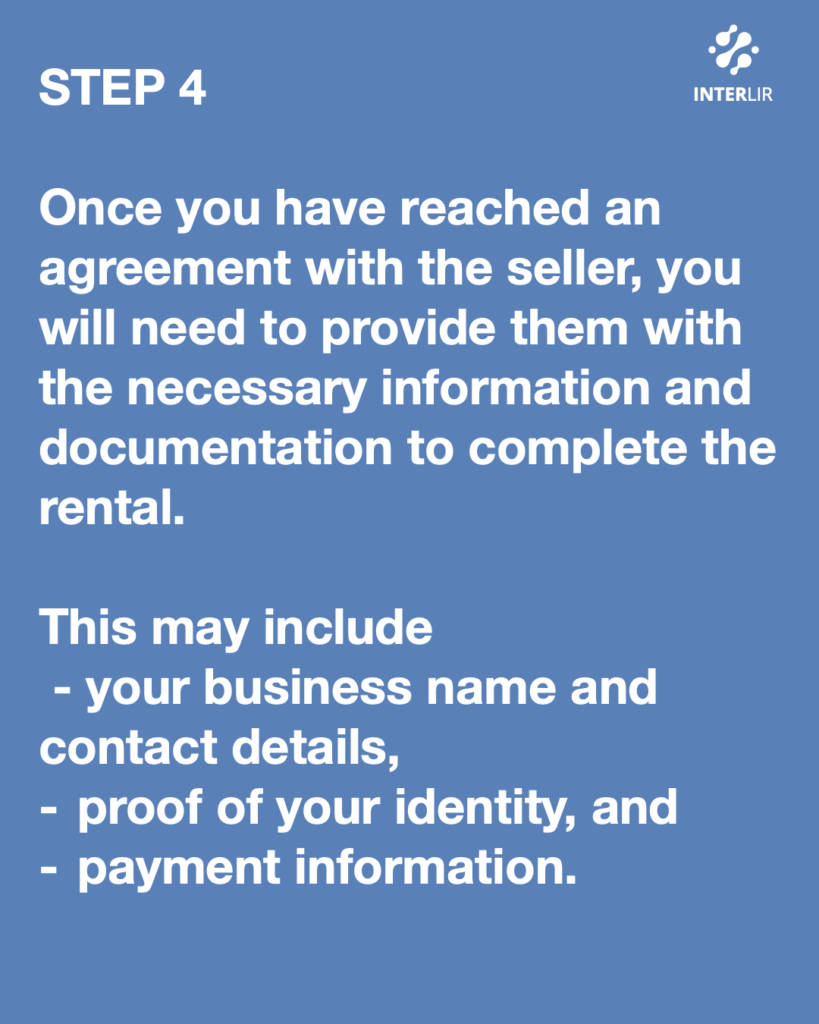 5. After the seller has verified your information and processed your payment, they will provide you with the necessary details to access and use the IPv4 network.6. Once you have access to the IPv4 network, you can begin using it for your business or personal needs.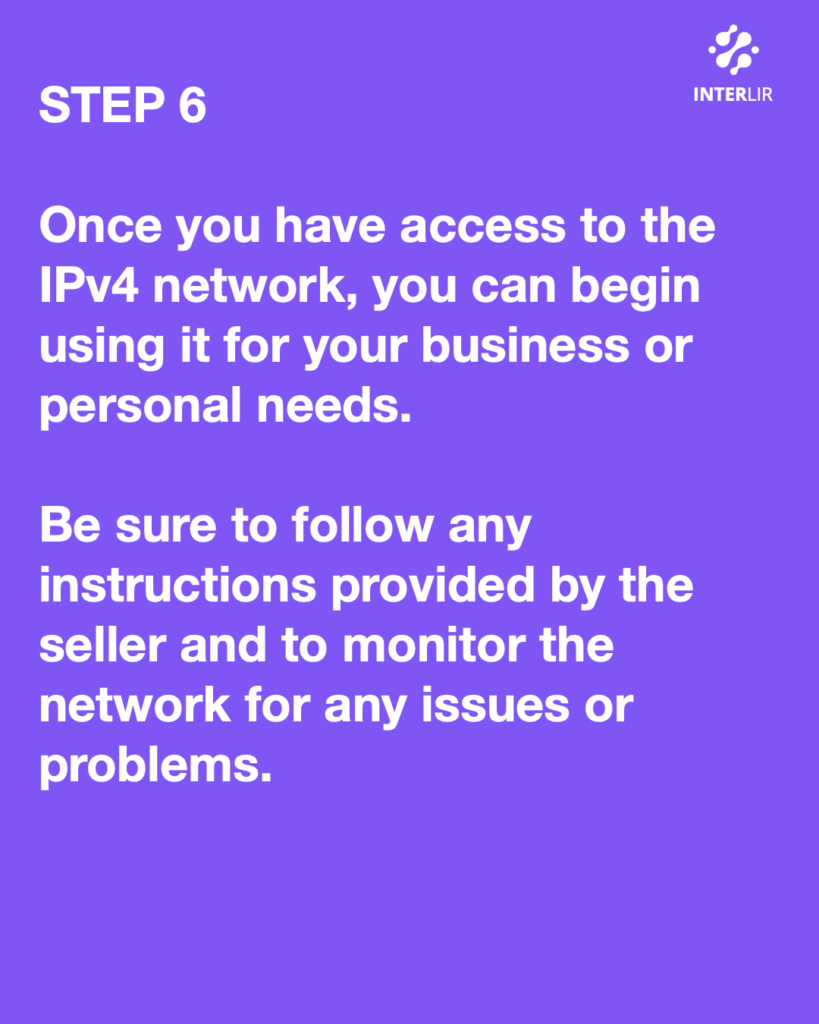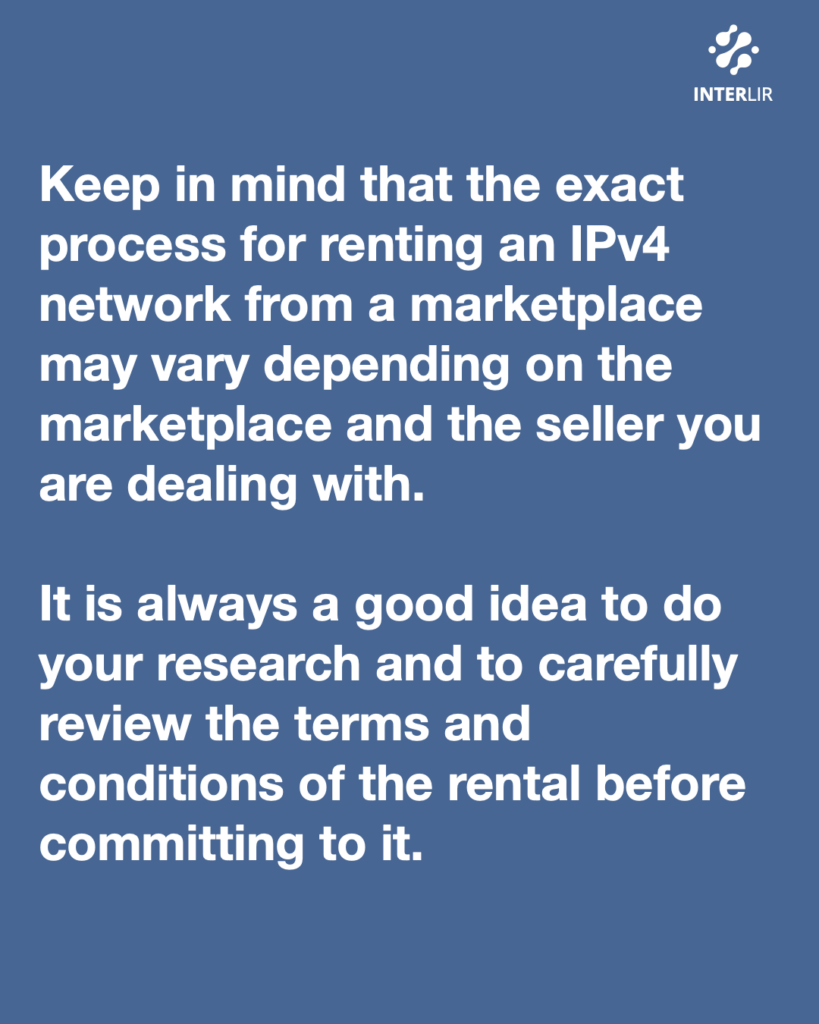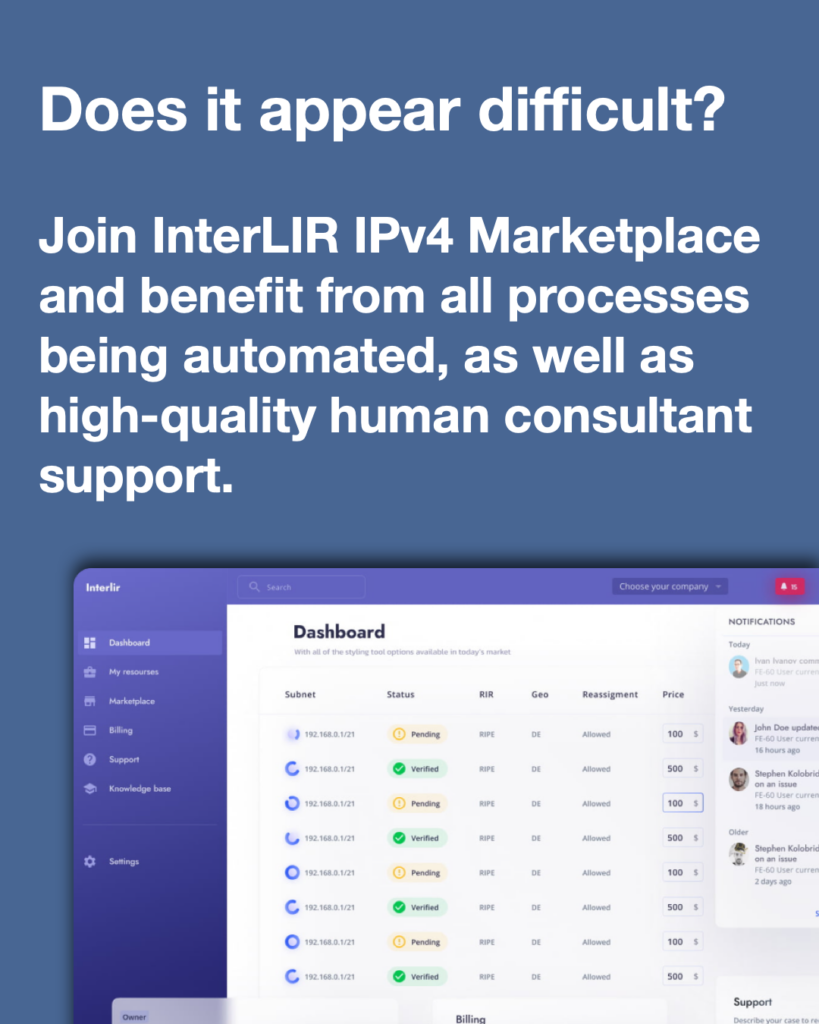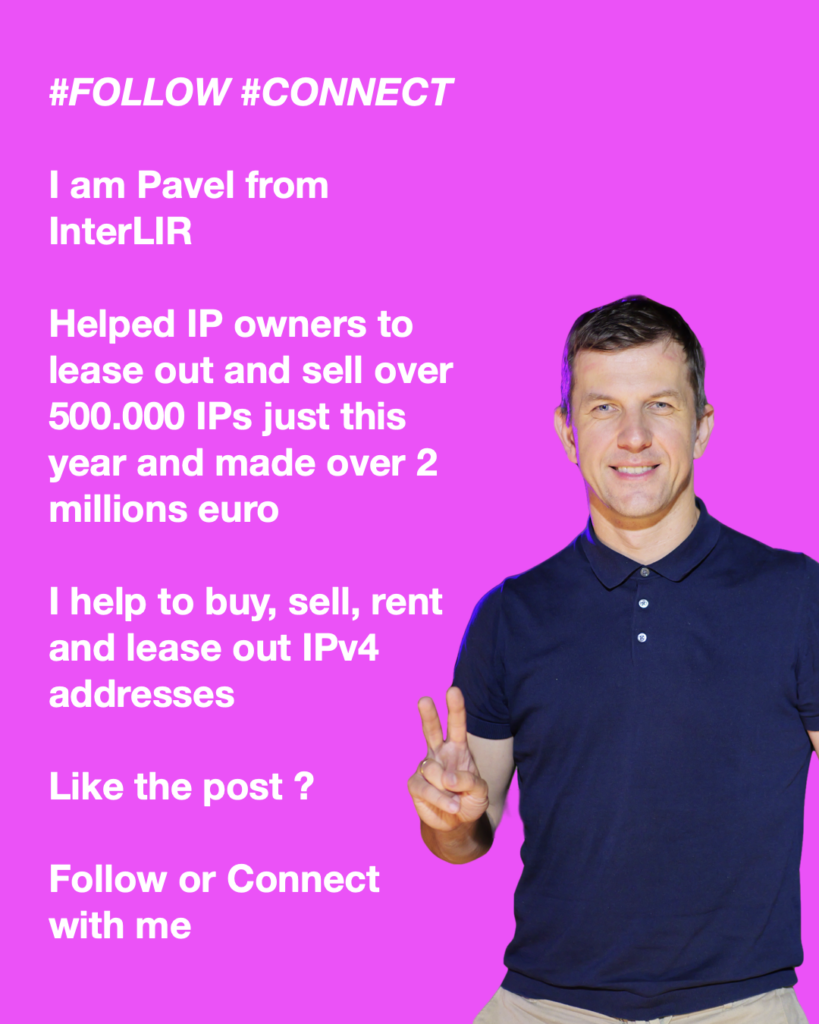 Alexei Krylov Nikiforov
Sales manager