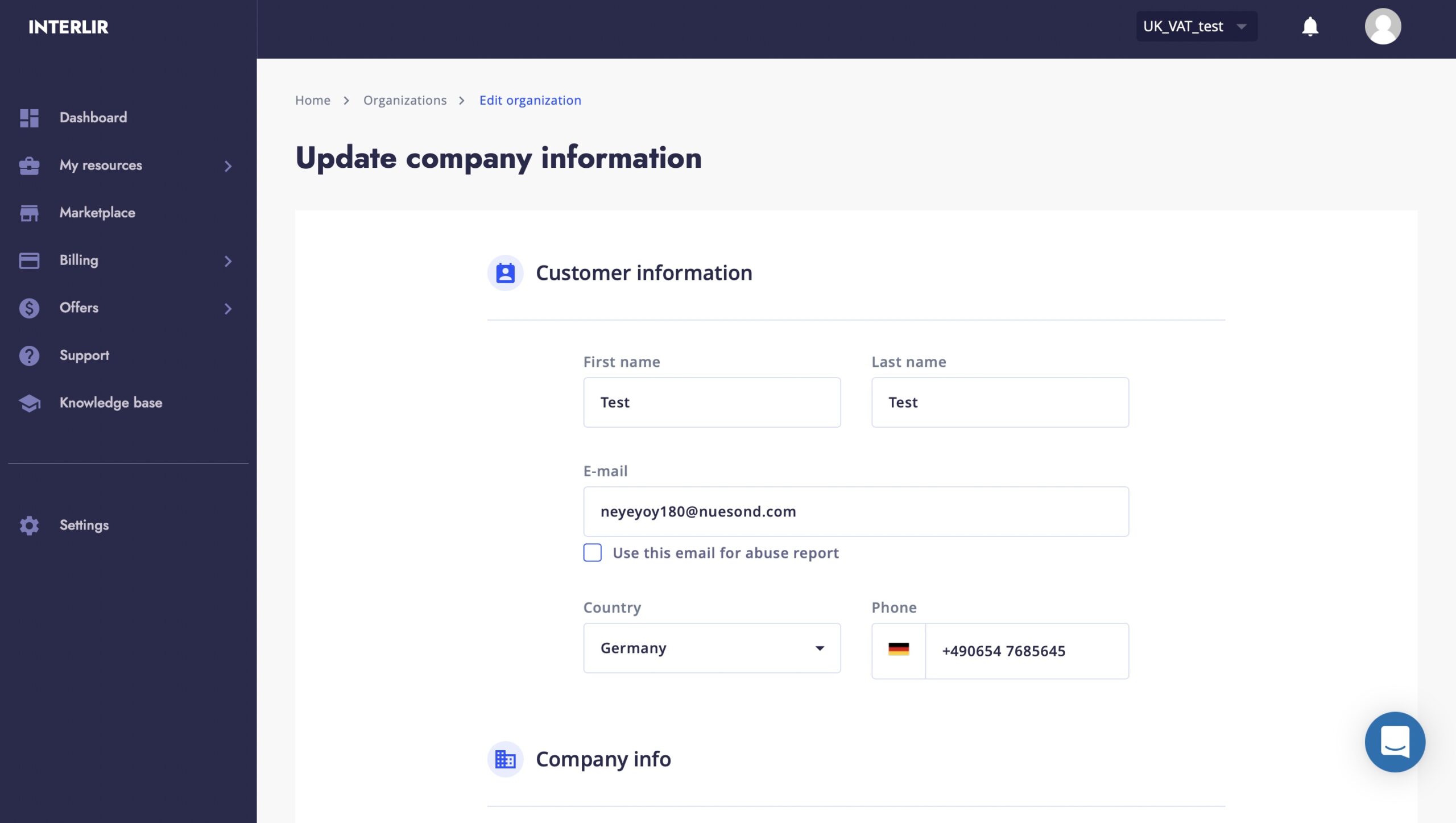 Create a company account
In order to get full access to INTERLIR marketplace, please register on the the marketplace and fill out the required information in order to activate your company account as an INTERLIR member.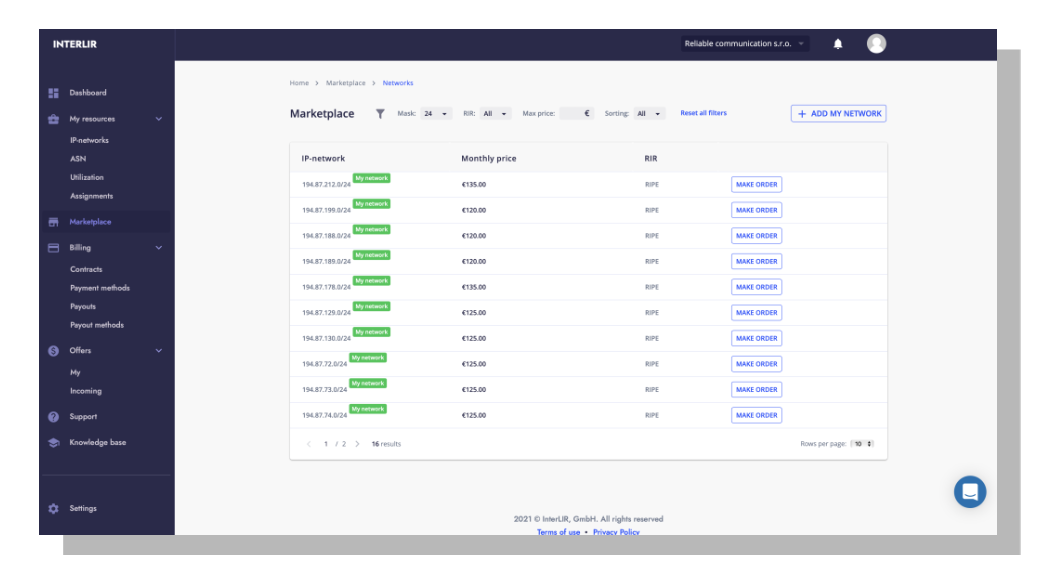 Publish an IP network
Provide inetnum and set the desired term for lease out. You set the price and period. After import approval, your network is ready for rent. The owners signs the contract and change MNT-LOW to INTERLIR-MNT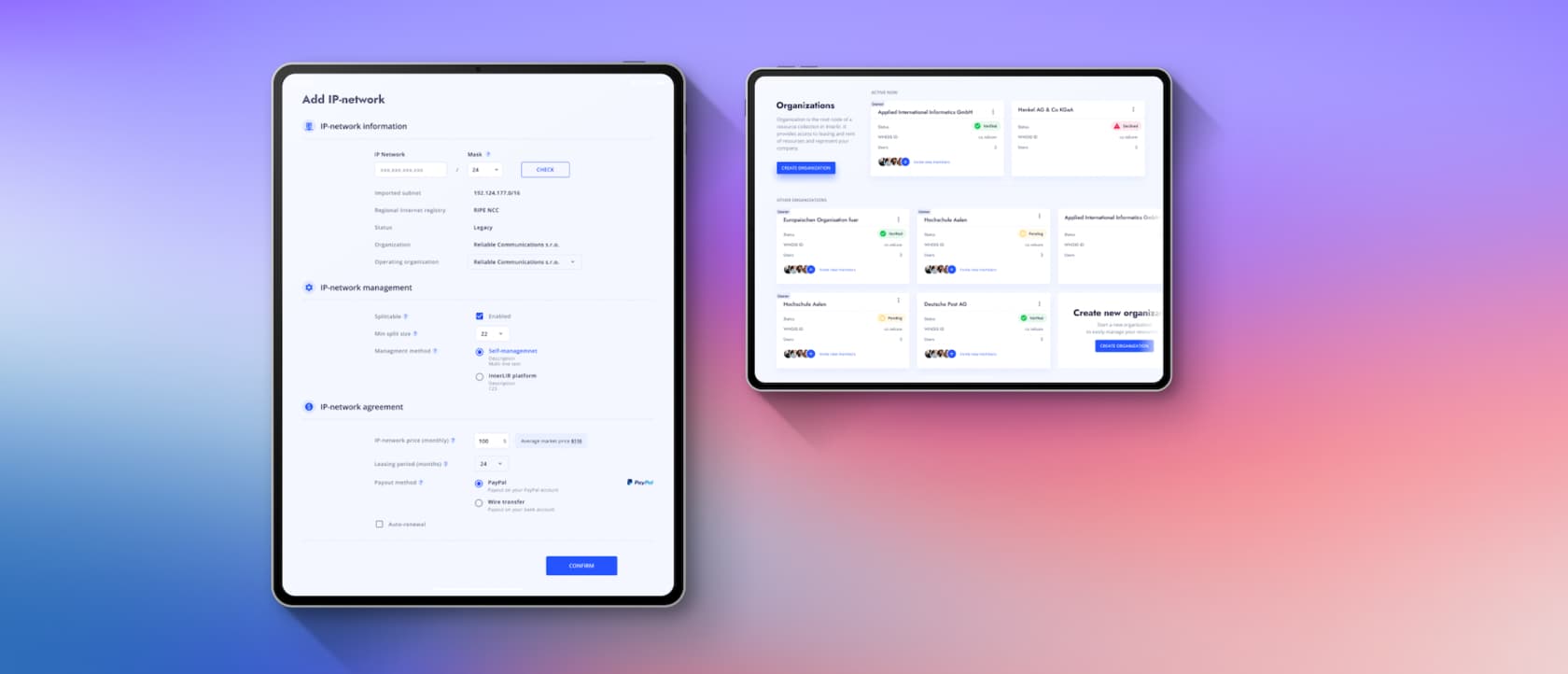 Subscription management
INTERLIR will take care of everything for you. They handle the end customer orders and collect payments on invoice. INTERLIR also sets up Route and rDNS objects, but if you need to do it yourself they offer those services too.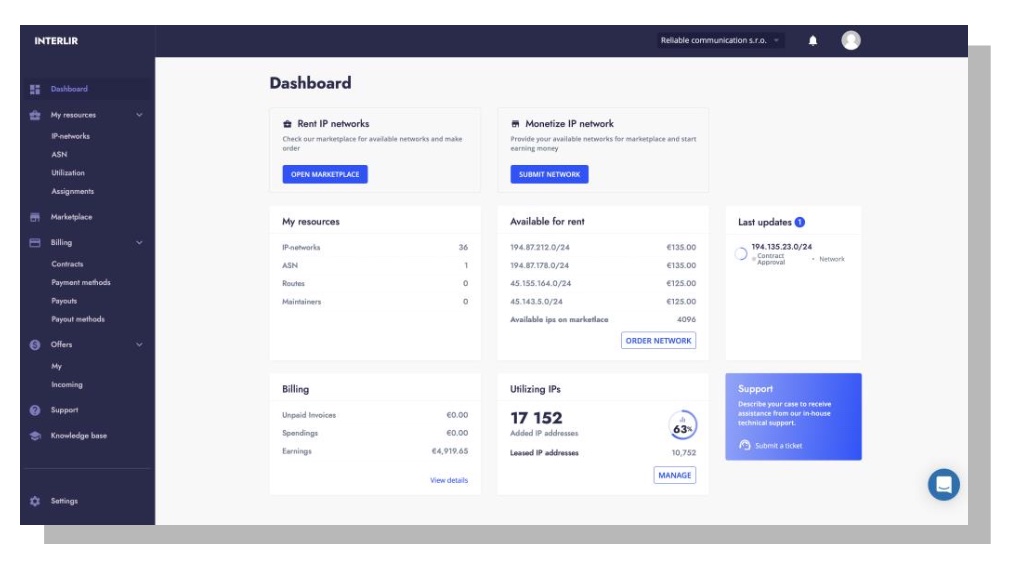 Rent payout
INTERLIR makes payouts on regular basis only charging a fee for its services.