Why should you buy IPv4 networks ? It's too obvious how quickly IPv4 addresses are being exhausted, and while there has been a transition in motion, overcoming the gap will require an immediate buy IPv4.
---
So how to buy IPv4? Many people turn out hooked in other business needs but this transition can't be done instant – it takes time and dedication. And when things seem out of control or frustrating? It might not matter what they were before because it is irreversible, once this transition starts in motion.
This means that now is the perfect time to invest in getting those elusive IPs! All you have to do is come visit us Marketplace for quick services and great deals.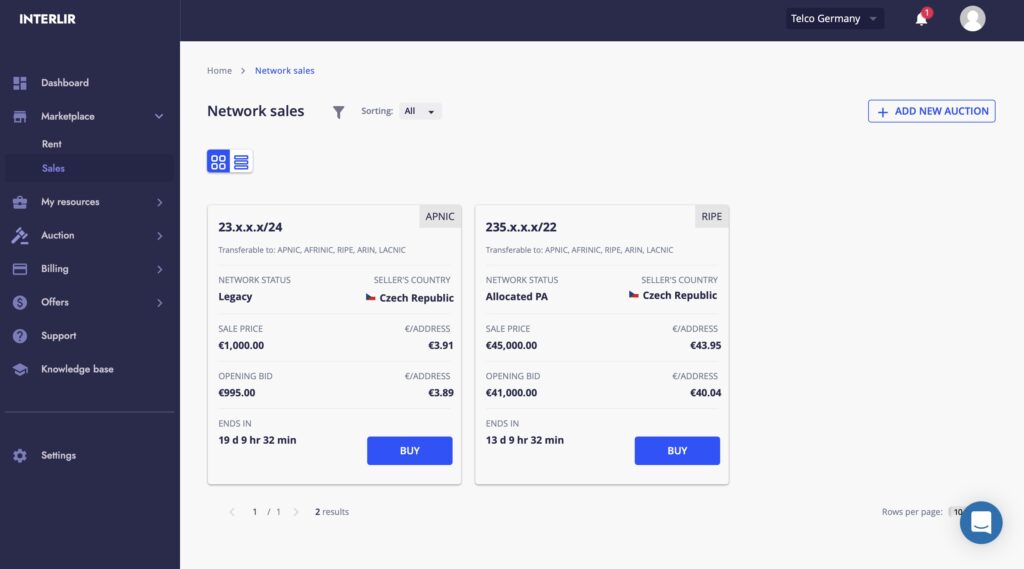 Do you want to find out why Interlir Marketplace is perfect for purchasing an IPv4 address?
It's actually a lot simpler than one might think. Purchasing IPv4 addresses requires an understanding of the market and many other factors, but relying on someone who has sufficient knowledge of the industry makes it all easier and smoother. With an expert IP broker backing you up during this process, finding a reliable source will become easier with every task is done quickly.
A decade of experience buying and selling IPv4 addresses
Let us take care of the administrative tasks of buying or selling an IP address. Being a qualified broker, we have to negotiate with sellers and buyers, acquire authorization from all registries, remove any liability risk you may have incurred during the transaction process, etc. To make things more convenient for you during your purchase process, all you will have to do is hand over your contact information and what type of IPv4 address(es) you want to buy or sell. It is all that is required to receive all necessary instructions about proceeding with the transaction.
Get your share of IPv4 addresses now!
Being a product specialist at Interlir Marketplaces means that I have seen countless contracts and deals done throughout my career. One thing remains constant from large-scale corporate transactions to buyouts between individuals: risks associated with such dealings may come into play without warning when you least expect it. But there is no need to worry here because all risks are taken care of.
So those looking to start selling IPv4 addresses or trade some first-hand knowledge of how things work before going through procedures themselves – now's the time!
---
Just follow these steps to buy IPv4 network with Interlir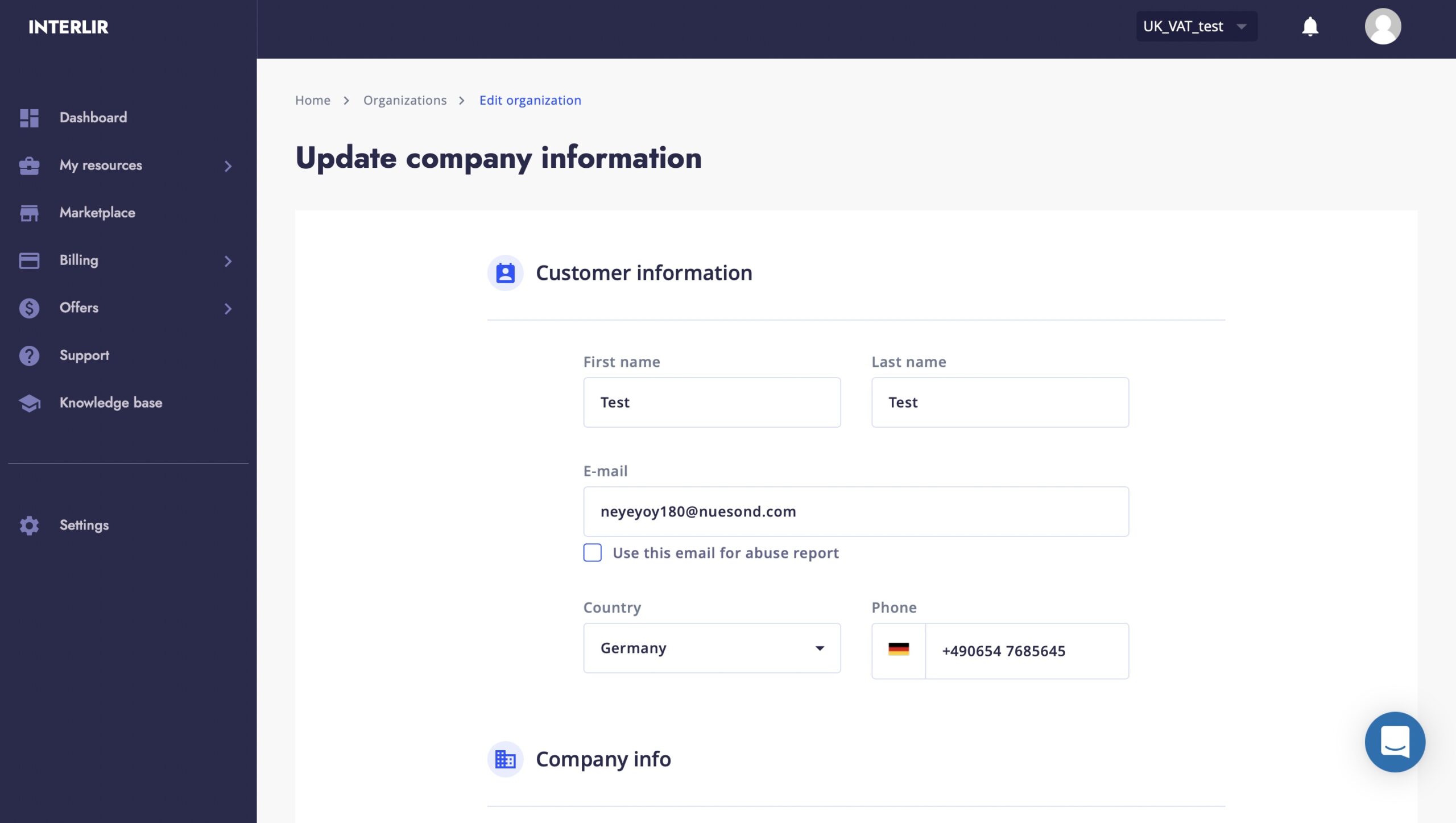 Register an account on the marketplace
In order to get full access to INTERLIR marketplace, please register on the the marketplace and fill out the required information in order to activate your account as an INTERLIR member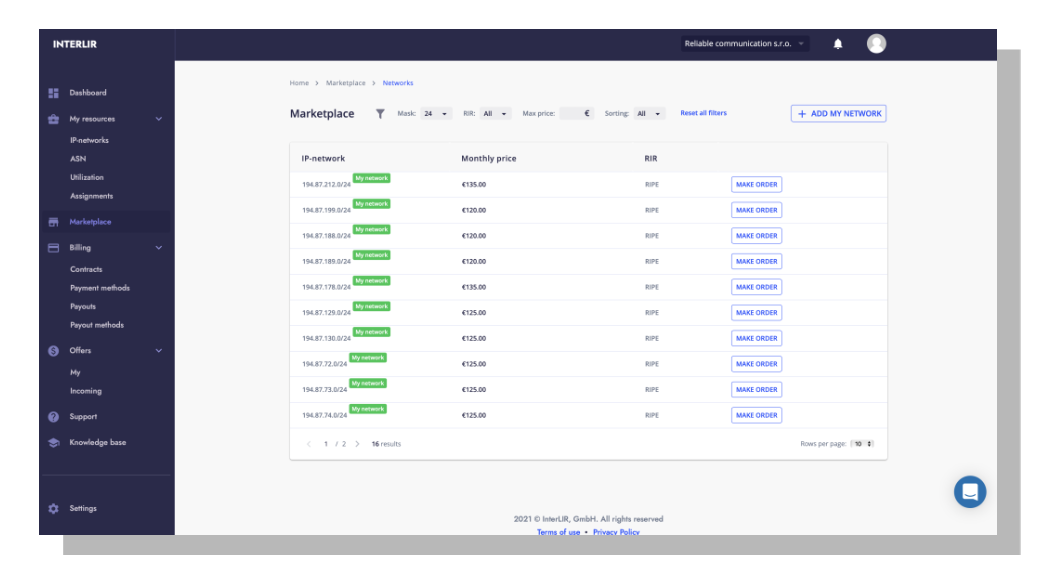 Check sales offers
Check existing sell offers on the marketplace. IPv4 seekers have the opportunity to choose from dozens, if not hundreds, of different sell offers on the marketplace, so it's easy to find one that meets their specific needs and budget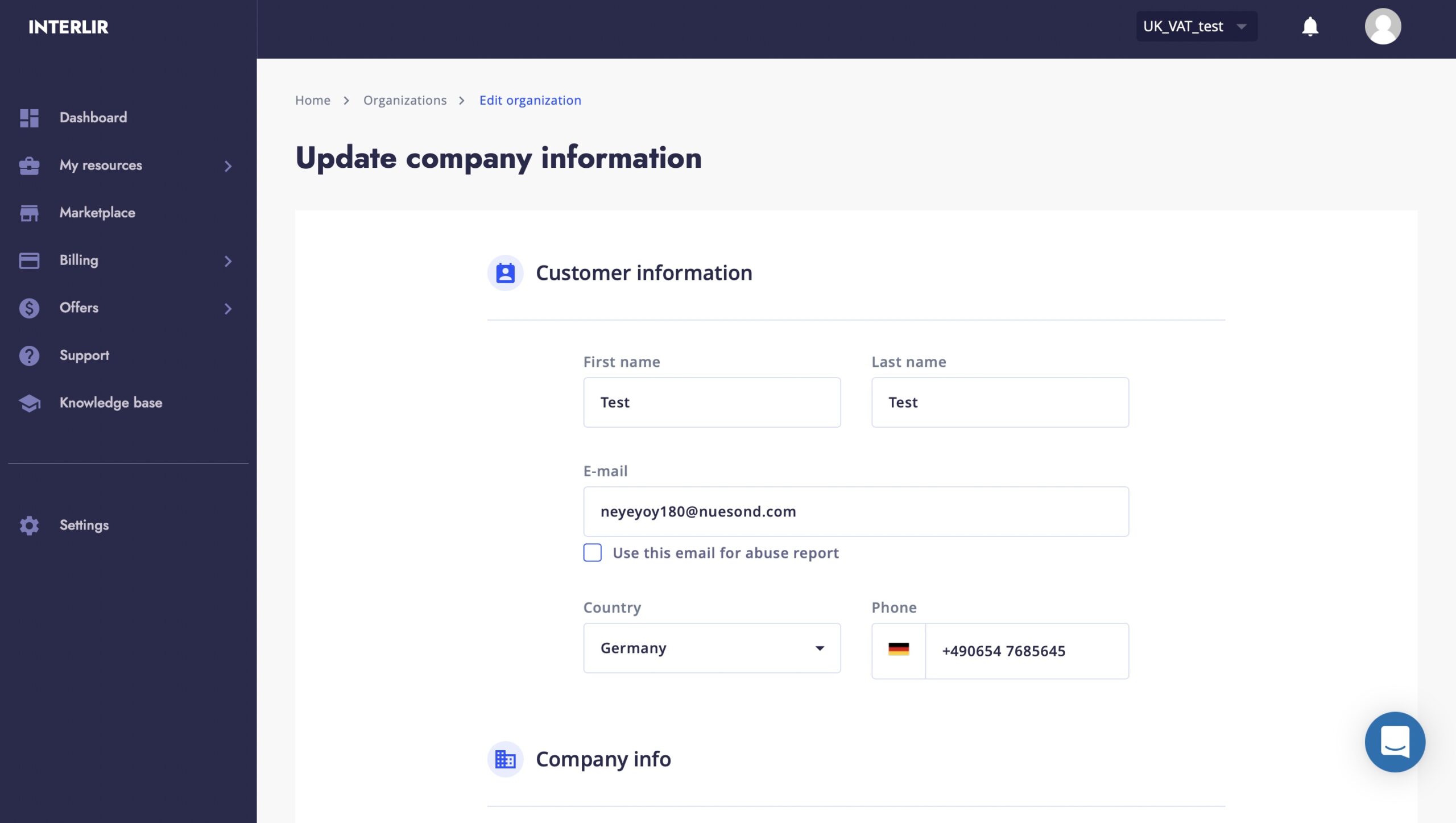 Register a company account
In order make any deals on the marketplace, INTERLIR needs to verify your company. Register a company account at the marketplace and we will be in touch with you shortly.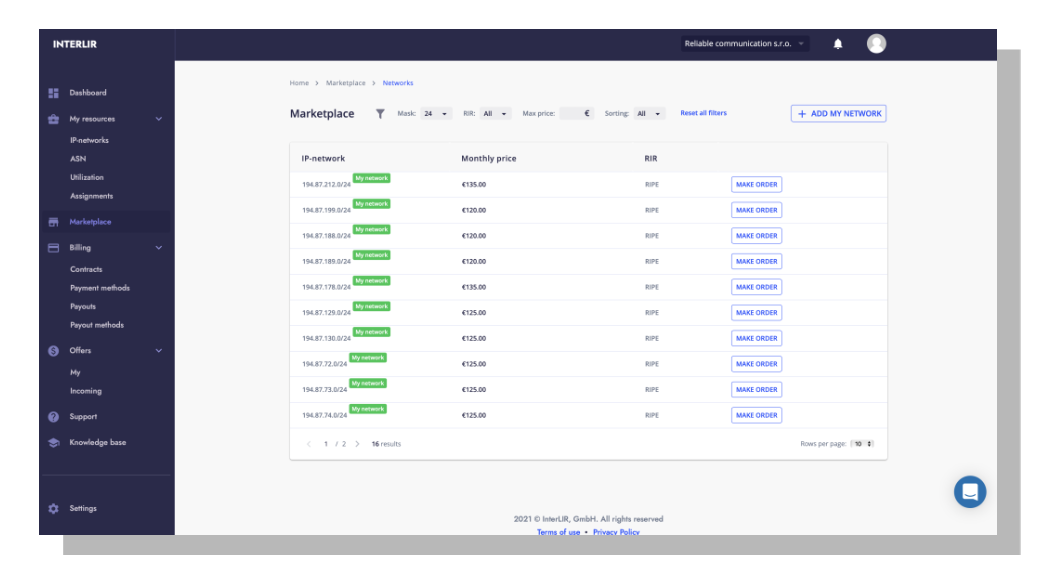 Make a bid
Choose an attractive offer and make your bid! As soon as the bidding ends and you are the one who bids highest, you will be declared a winner. You'll need to sign a Sales Contract and Transfer Agreement before it can be finalized.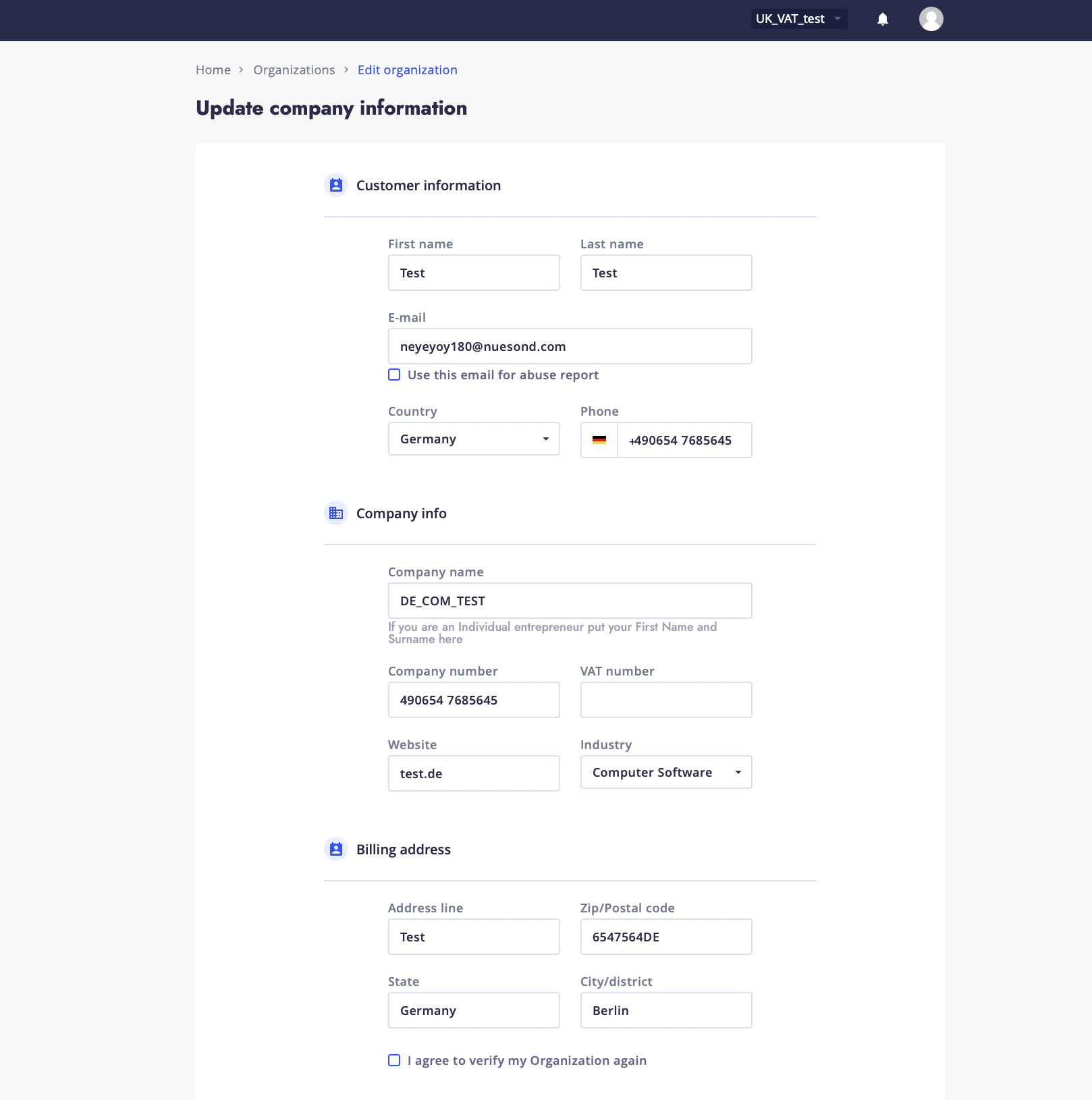 Transfer funds to Escrow
INTERLIR provides security for all of its users through use of an Escrow service. The transaction can only proceed when both parties agree - meaning that you never need to worry about losing money in an INTERLIR transaction.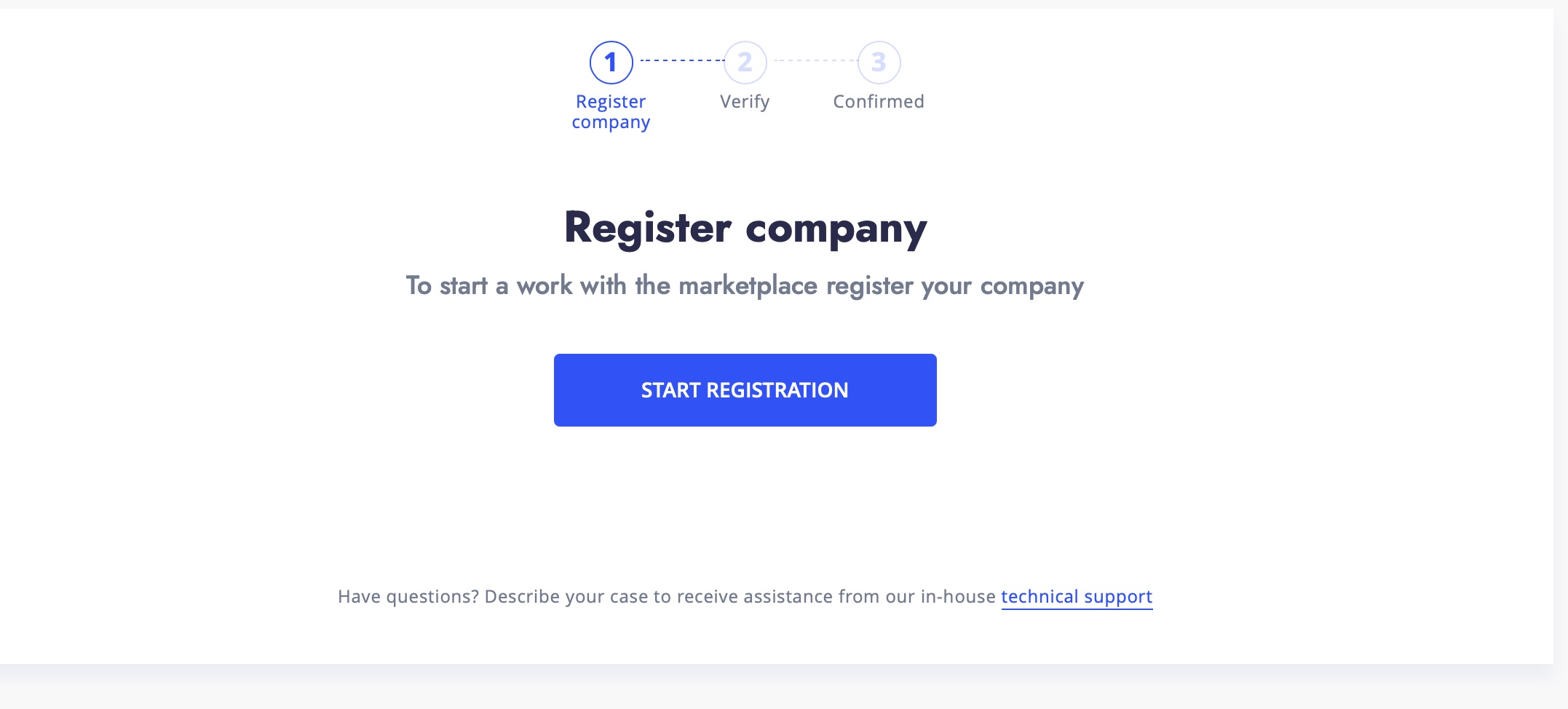 Confirm a transfer
Finally, you will need to confirm that all contact agreement are fullfilled and INTERLIR will close the deal.
Buyers IP addresses – when it comes to buying IPv4 addresses, rely on us to negotiate on your behalf while taking care of all those tedious administrative tasks.
Sellers IP addresses – when you want to sell your IPv4 blocks or other resources online, let us do the heavy lifting so that you can focus on what really matters: generating revenue for yourself.
Customer satisfaction is our number one priority
For over a decade, we've specialized in doing just that: satisfying clientele needs around the world! From offering recommendations on obtaining IPv4 addresses at bargain prices to assisting with designing clever marketing campaigns, self-educating ourselves, and observing first-hand experience – it's all been leading up to this.
How to buy IPv4?
Have you considered buying IP addresses for your company yet? Don't hesitate to reach out to us if you need guidance along the way. Our experts can answer any of your questions and guide you in picking the best package for your needs. Our streamlined and straightforward process means less time and money wasted.