Sell IPv4 Addresses
The ever-growing demand for IP blocks is driving up prices and turning overused IP space into money for those looking to sell IPv4 networks. Interlir Marketplace offers an insider's look at the industry while also ensuring they find the best deal on selling your used IP addresses to qualified buyers. Our experts never serve any other purpose but to do what's best for you – give us a call now! Your extra IPs can go for more than you think in today's market.
Your IP addresses are valuable – don't let them go to waste! Having an excess of unused IPs is only helpful when they're being put to good use and not just sitting around in your data center. Put them out there on the free market, where savvy buyers will find them! At Interlir Marketplace, we know all about these markets. And since we already have a network of buyers at our fingertips, dealing with us will save you time and energy spent trying to find someone interested in purchasing your list. So what are you waiting for? Sell IP addresses with us today.
The process of selling IP addresses can take up a lot of time. You might spend hours going through the list of buyers and picking someone who will pay your price. It takes even longer if you don't know much about how things work, but luckily some brokers can help make everything easier!
A good broker can act as an agent for you when it comes to negotiating with interested parties, helping sort out whatever needs sorting out or dealing with other conditions such as payment or any contractually agreed details. Working with us means less stress and more money in your pocket!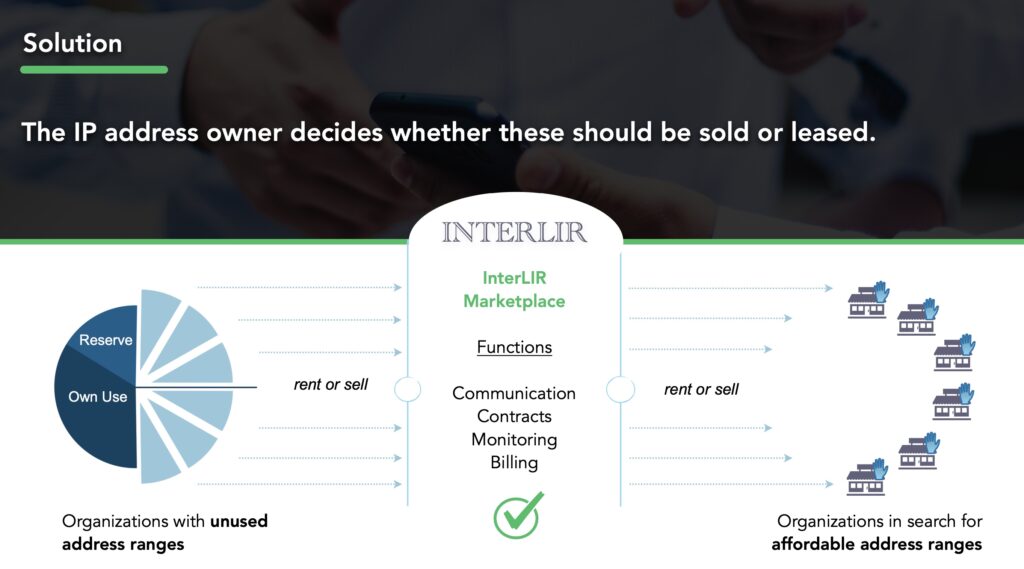 So, how do you sell IPv4 address anyway?
To enter the market as a new seller or transfer your allocation away from current ties, there are some steps that one needs to take, which could take anywhere from hours or weeks of work depending on size and value. It all starts with finding a target market or purchasing agreements – but even if they're easy enough, getting through negotiations can prove very difficult when prerequisites vary heavily between clients. With regional brokers at your side acting as representatives for regional markets, problems like this can be addressed without a headache since understanding contracts and many other regulations will be taken care of with skilled negotiation specialists on call. This allows for optimal usage of valuable time by both brokers and sellers alike. Were once taking ownership, it's simply waiting for bids instead of laborious paperwork work.
We're here for you when you need to find a company that can help you transfer an IP address.
Check our guide : How to sell IPv4 with Interlir Marketplace
With over 10 years of experience in the industry , we work efficiently to ensure all necessary operations are completed within 24 hours. Our team is adept at transferring addresses from one location to another, so if your current provider doesn't fit your needs anymore- don't hesitate! Give us a call and find out what we can do for you today.
Sell IPv4 addresses in the RIPE region.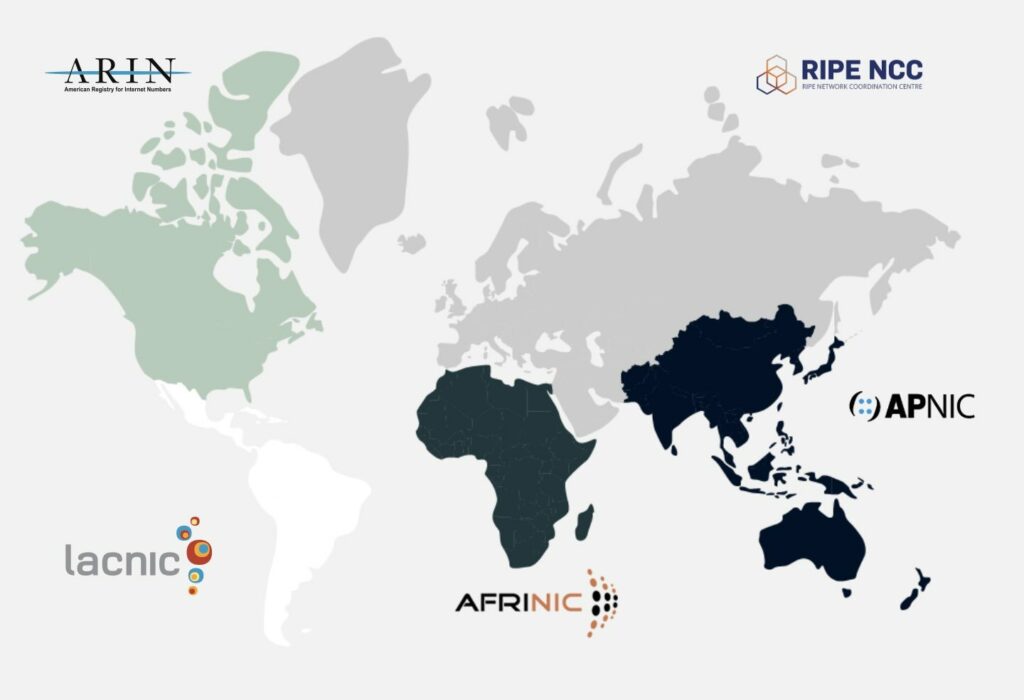 Based in Germany but serving clients worldwide, with a particular focus on Europe, The Middle East, and parts of Asia (RIPE) – we've created partnerships for those wanting to buy extra IP addresses from sellers. Feel free to contact us if you are unsure about where we are based or how big our networks are – because regardless of where you live, there is always someone who wants what they don't have! Whether you're a noob or an expert at transferring IPs, we will help you through the entire process.
Sell IP Addresses Worldwide.
IP Transfers are a complex process and complicated for inexperienced people at times. But if you want to sell IP addresses, don't worry! With our extensive knowledge and experience in IP transfers – spanning across countries worldwide – we can help you find somebody who will buy them from you no matter where they are located. Let us know where they are and what type of deal you would like to make, and we'll handle the rest. You won't regret it!
When handling your IP addresses, we believe in providing quality service from beginning to end.
As soon as you sign up for our services, we'll reach out about what information you're looking to offer – whether a single block or a large grouping.
Once the intake form has been completed with all desired information, such as pricing specifics, contact information, and other terms and conditions – there will be regular updates on how interested parties respond to this type of sale. It's never too late- even if it seems hard times might deter someone from coming forward right away, patience is key here! Based on what they want to offer and how much they are willing to sell each one for, we'll compile a list of potential buyers in the market for what they have available at the current time.
When you decide to work with Interlir Marketplace, we want to be there for you every step of the way! One such method is ensuring you're well taken care of during the process. That means we will search high and low until someone pays what they're worth. And while our honesty might hurt at times, it hurts so well because it keeps us accountable and makes us work harder for our best interest.
You deserve an open market with limitless opportunities to make deals – so if you're looking for one such place, then look no further than Interlir Marketplace. Our service is committed to being an asset-selling marketplace where all goods – including IP addresses – will be sold at a price that benefits both the seller and buyer. Let us take care of all the necessary paperwork while you receive an instant payment upon your successful deal!
You may think that selling IPv4 addresses is about putting up a sign and hoping for the best, but it's not.
So it's essential to choose wisely when finding an appropriate partner to work with. We at Interlir Marketplace are committed to providing our partners only the best quality service possible while maintaining transparent communication throughout. You'll appreciate working with us because we will bring you tons of new opportunities and provide timely advice whenever needed so that you won't be left guessing what moves to make next! With over 10 years of experience in this industry, you're guaranteed to find success working together with us!

It would be an honor if you were to offer these IPv4 Addresses – call us, and we will oblige.
We provide top-notch customer service- this is our motto here at Interlir Marketplace, a company dedicated to its clientele. In addition, due diligence doesn't go unnoticed- everything on this website has been painstakingly checked and double-checked, so there are no surprises. Lastly, anything else? Give us a call, and let's discuss it over the phone- if we can't reach an agreement, then no worries because all sales are final anyways!