Managing IPv4 Scarcity Through IP Lease
The scarcity of IPv4 addresses is a result of the technological limitation of the 32-bit code in the IPv4 protocol, allowing for only 4.3 billion combinations of numbers. However, this quantity is not sufficient for the rapidly growing modern information technology sector, where the number of nodes is increasing exponentially. In this article, we will explore whether IP lease can be a viable solution to meet the needs of new customers.

The IPv4 market is facing a critical situation with the exhaustion of available addresses. This scarcity has led to a significant increase in the cost of IPv4 resources. However, there are alternative approaches that can help extend the lifespan of the IPv4 protocol and related equipment without the need for substantial investments in new equipment. One such approach involves optimizing the use of the existing IPv4 address space and gradually transitioning to the IPv6 address space. By implementing efficient address space utilization strategies, it may be possible to address the deficit issues and ensure a smoother transition to IPv6.
---
The abundance of unused and pseudo-used IPv4 addresses and the lack of transactions in the market.

The current reality reveals that more than 30% of the available IPv4 address space remains unused, while an equal number of addresses are in a pseudo-used state. This situation is observed across the entire IPv4 address space utilized in Europe.

A notable example of this scenario is Germany, where despite a shortage of IPv4 addresses for certain firms, there is an excess of free addresses held by others. Surprisingly, there are very few transactions between companies for the redistribution of IPv4 addresses through transfer agreements.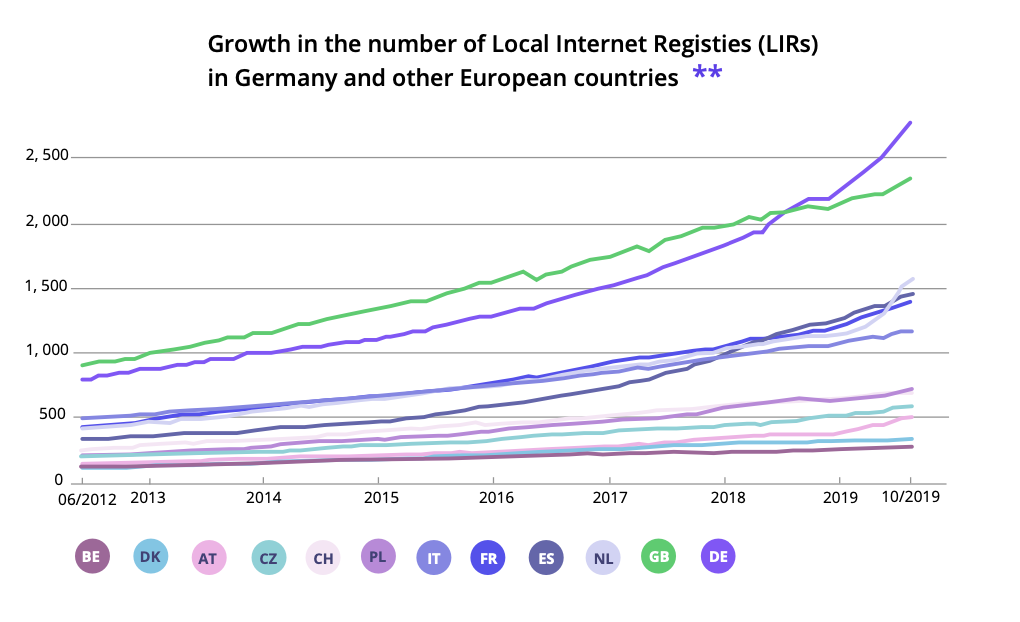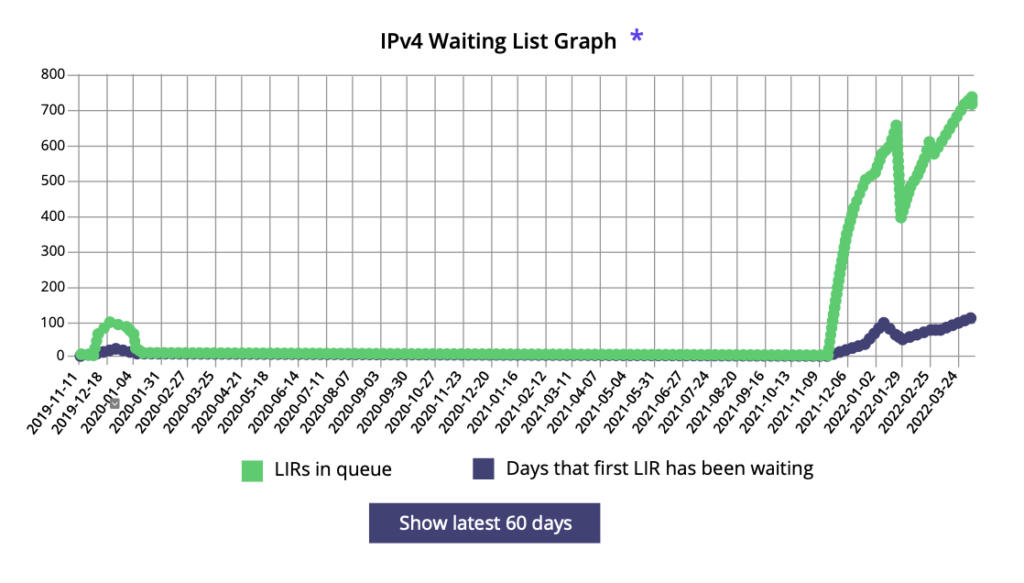 The Hidden Market Problems of IPv4 Addresses: A Look Back in Time
Going back 30 years to the early days of the internet, the distribution of IPv4 address space was not as scrutinized, and addresses were allocated to organizations regardless of their actual needs. Research institutes, state agencies, and higher education institutions were among the first to receive these addresses.
However, many of the allocated address blocks were not fully utilized at that time as the internet participants had limited nodes in their networks. Consequently, a substantial number of addresses were given to entities that never had intentions to use them, leading to a significant portion, up to 30% of the world's IP addresses, being in a frozen state and effectively withdrawn from the global address space.
The accounting practices of network recycling in the regional Internet registry do not allow a detailed view of allocations smaller than /24, leading to these networks being considered fully occupied in the outside world and not accounted for in global statistics reports.
While on paper, there appears to be a shortage of IPv4 addresses, the reality is that many organizations are using their resources inefficiently. There is a surplus of unused IPv4 resources that could benefit the development of the digital economy if they were shared with other internet users. IP lease could be a potential solution to address this issue.
Achieving Sustainability and Profitability in the IPv4 Address Market
The concept of making the market of unused IPv4 addresses global and allowing companies to participate in it is an innovative idea aimed at promoting sustainability.
By unlocking the potential of unused IPv4 addresses, organizations can not only contribute to a greener internet but also find opportunities for profit.
For instance, an owner of an IP network with a size of /16, which comprises 65,512 addresses, has the potential to generate approximately 30,000 € per month through IP lease. Leveraging IP lease can be facilitated through specialized trading platforms known as Marketplaces, where companies can efficiently engage in this process.
This approach presents a win-win situation where companies can actively participate in the sustainability efforts of the IPv4 address market while simultaneously capitalizing on the financial benefits of leasing out their unused resources.
IPv4 Resource Redistribution through INTERLIR Marketplace
The INTERLIR Marketplace, operating under the jurisdiction of the European Union, stands as a unique platform created by Interlir GmbH. Through this innovative marketplace, the surplus IPv4 resources lying dormant in Europe can be efficiently repurposed for practical utilization.
Owners of IPv4 addresses can now lease out their unused resources to those in genuine need, allowing them to access IPv4 addresses on a temporary and reimbursable basis. This platform fosters a seamless process of resource redistribution, catering to the requirements of users and promoting efficient utilization of IPv4 addresses.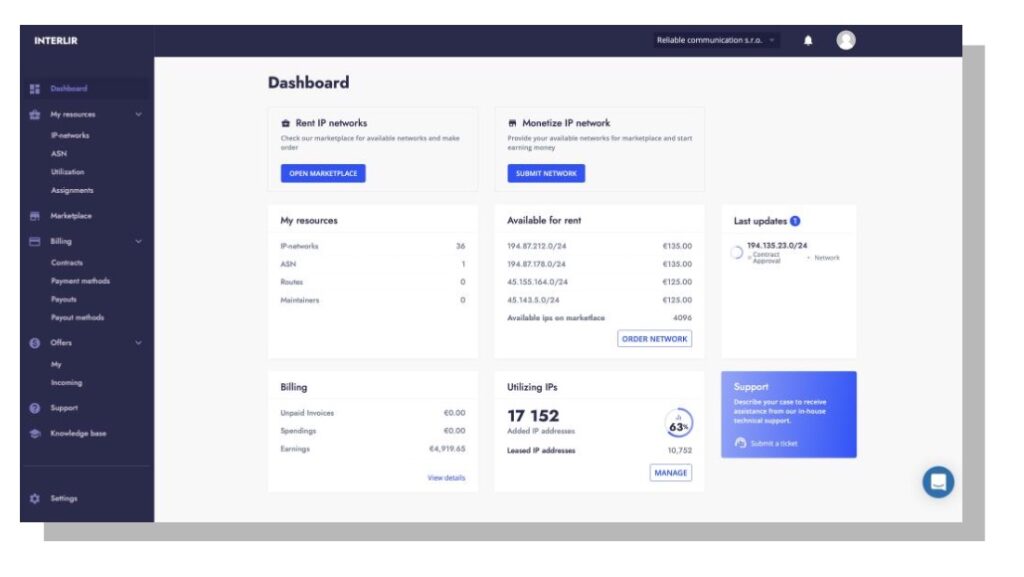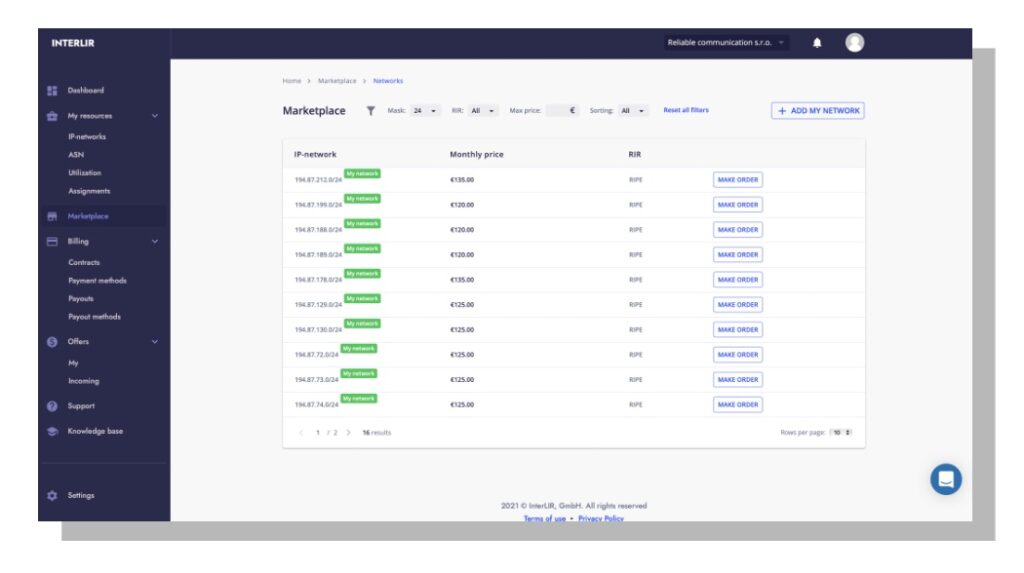 Frugality for IT Market Development: Involving the State
To further promote the concept of frugality in the distribution of IP resources, involving the state as a participant could be a viable approach.
Legal endorsement of this approach by the government could incentivize resource owners with excess addresses to participate in redistribution efforts.
The benefits of such involvement would extend beyond the IT industry's growth and equipment cost savings, also benefiting participating institutions as they contribute to the release of new address space.
Global Audit Program: A Strategic Move
Conducting a global audit program to assess the utilization of address space in universities, government agencies, and corporations would allow for strategic planning to consolidate and relocate IP resources, freeing up address space for specific enterprises.
This strategy would optimize IP resource usage and contribute to the development of the IT market.
Frugality's Impact on Government and Business

Implementing the idea of frugality, especially through the Interlir platform, can bring significant benefits to both the government and businesses. The redistribution of vacated address space via Interlir.com can empower participants in the IP resource market, avoiding the need to purchase address space at non-market prices from third-party brokers or foreign entities. The platform's unique technologies enable free access to IP resources for any market participant, making it a potential tool for creating a nationwide system to regulate the IPv4 address space in Europe.