How to sell IPv4 with Interlir Marketplace ?
How to sell IP addresses?
Selling IP addresses is a rather complicated and often time-consuming process. Working with an Interlir Marketplace will save you the aggravation of most of this process. Our marketplace helps you find the buyer, carrying out legal checks, negotiating on price, and formal rules and regulations by the RIR are just examples of the entire process.
Initiating your selling process it's key to finding the right buyer. 
We'll counsel you during price negotiations, transfer regulations, etc.
We've formed a vast network of customers searching to purchase IP networks. This provides you with a database full of required partners.
Sell IP addresses in the RIPE and other regions.
It does not matter if you're a beginner or a guru in the IP market; we'll guide you through the entire process. Based in Germany but helping clients worldwide, focusing on the RIPE region, we've assembled a network of associates willing to purchase excess IP addresses from companies ready to sell.
Your IP address for sale
We will approach marketplace buyers and partners when you arrange to trade IP addresses.
We will consult you on the entire process and support each step.
The marketplace process is much easier than ordinary. You just post your network, sign an electronic agreement, and the marketplace does the rest. It will inform potential buyers of the new offer, collect bids, and Interlir will choose on your behalf the best offer. Interlir works with escrow services to process deals, so both customer funds and your networks are safe.
This process will serve you a complete insight into the steps we take and help you sell IP addresses for great profit.
Sell IP addresses with Interlir.
When you choose Interlir Marketplace as your partner in selling IP addresses, we make sure to act in your best interests and find buyers willing to buy your IP address for sale.
You can have enjoyed the value you've just awarded yourself by deciding to sell your surplus assets for a good profit. Sell IP addresses through Interlir Marketplace and let us take care of the mandatory organizational issues. You should expect nothing but frank advice from Interlir – we benefit your interests.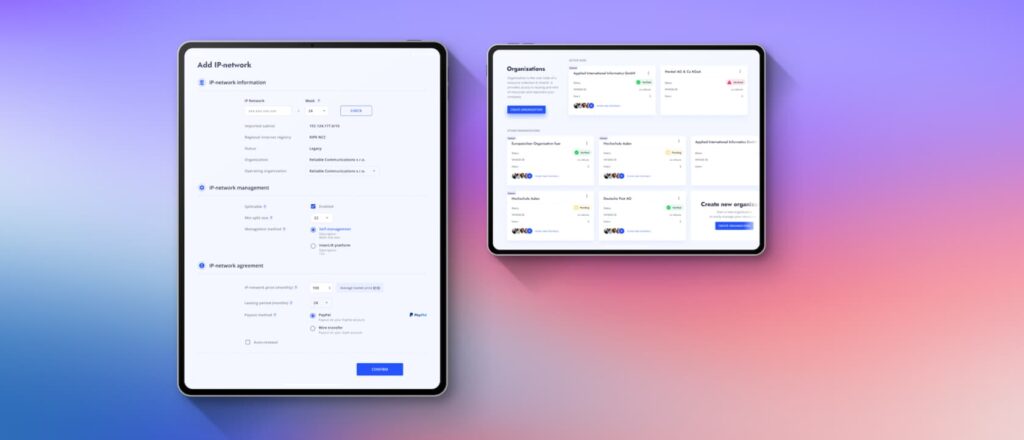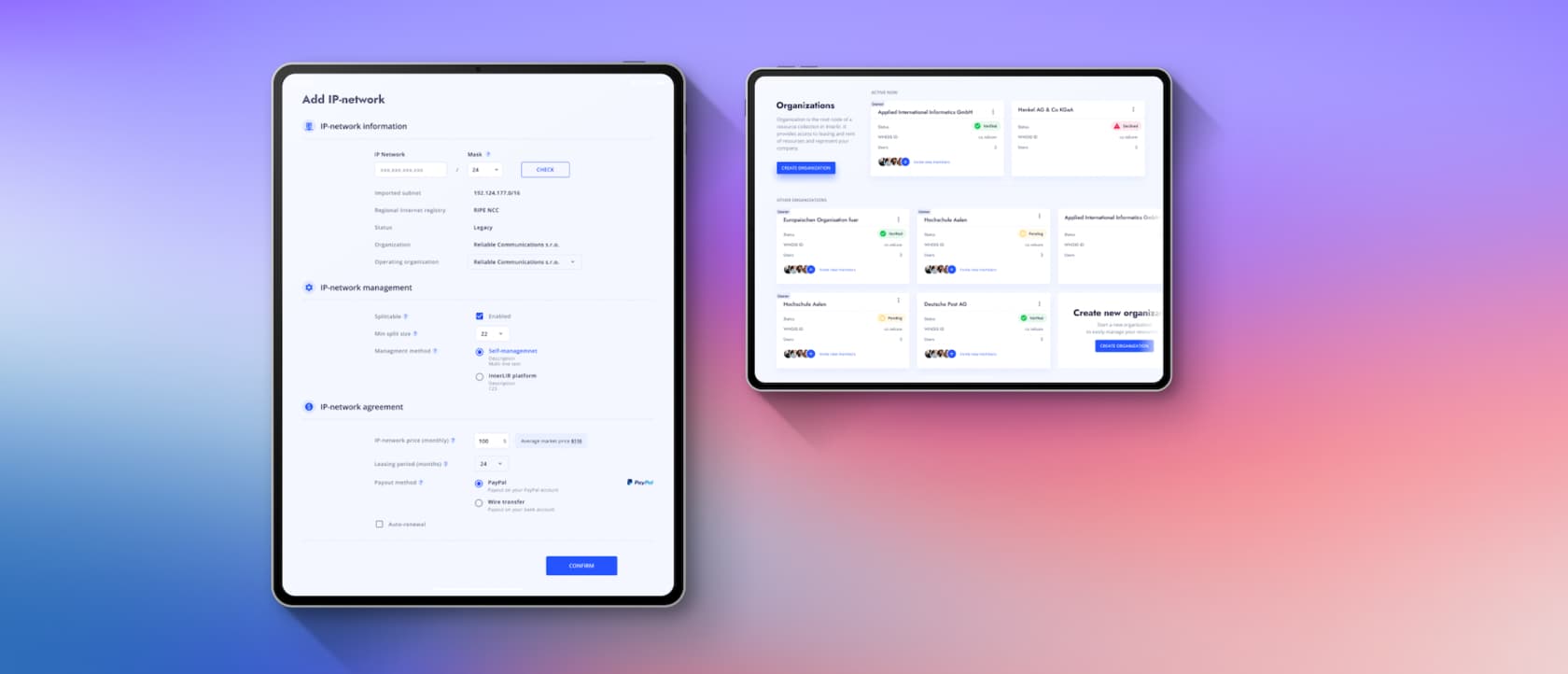 IPv4 Sell process in details
Provide your IP network to the marketplace
Initiating your selling process it's key to finding the right buyer.
First of all, you should register on Interlir marketplace
Then provide IP network with your desires for prices and time-frame to close a deal
Interlir will check your offer and post it a marketplace
Contact us at info@interlir.com for details
Get more details on a process by clicking to a link
Collect bids
Interlir marketplace will post your offer on a marketplace after background check
Marketplace member will bid on your offer
Interlir will choose a best with a highest price and proceed with an escrow deal
Escrow
Escrow services are trusted service for a important deals
Interlir uses escrow service, that is why your networks and customer funds are safe
For each IP transfer, Interlir creates an escrow deal and is responsible for it's management
Transfer addresses and funds transfer
A seller transfers IP addresses with a help of Intelir. After a transfer have been confirmed with a buyer, escrow funds would been transferred to a seller.